Here's what 11 local clients had to say!
Great Service and Professional.
Daniel, Narelle and the team making choosing a design for your sign a breeze. Thank you for your excellent service.
Shannon Rentsch
Shannon Rentsch
Highly recommended
Logos Ahead helped me out by designing a logo for my blog I am developing, Daniel from Logos ahead was so great to work with. The job turn around was very quick, professional and the whole process was made very easy. I would highly recommend them and will use them again in the future if the need arises.
Wendy Lane
Speedy turnaround
Fantastic service, polite and patient staff. Easy process to approve artwork and process the final produce.
Brenda Jarry
Warrnambool Springers Gymnastics
Fantastic design assistance & service
Daniel and his team at Logosahead did a great job in converting our design ideas into a fantastic logo for our Bike Club. They help us in every way possible. We ordered a Club Banner & stickers from and the quality was fantastic. Why use anyone else, when you can use the best at Logosahead? Highly recommended!
Dan Brown
Prompt Service
Thanks so much for your prompt and excellent service.  It's very much appreciated.
Paula
Colliers International
Seacombe House Signage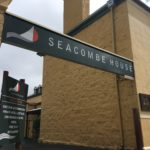 Thankyou logosahead We would highly recommend your company
Christine
Excellent service and product knowledge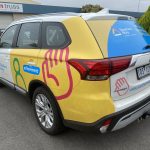 Daniel, Narelle and the team have provided Southern Stay with excellent service and great products. Car signage, pens and office signs are some of the many products that the team have produced for us since our rebranding in 2017. No job is to big or to small and they deliver on time every time.
Jodie Hamilton
Signage Work at Bega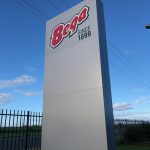 Logos Ahead have done significant signage works at the Koroit site for a number of years and the work is always completed very efficiently. The quality of the work is exceptional and Logos are excellent in providing options and taking feedback during the design process. I highly recommend their services for all signage applications – large or small.
Peter McDonald
New Look for Slumberworld Warrnambool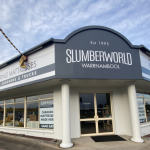 As the new owners of Slumberworld Warrnambool, it was a pleasure to work with Daniel at Logos Ahead on a whole new image for the business. We wanted a fresh new look but also remain recogniseable to the original logo. Daniel was open to ideas and listened to our requests, and delivered multiple drafts for signage for the building, the vehicles, internal signage and business cards. We were provided digital copies of all the logos to use for our in-house advertising. Daniel was always available, and very prompt with delivering concepts and drafts. All designs and signage has been completed in a short space of time. We would definitely recommend Logo's Ahead to any business looking for design and re-branding guidance. We are really pleased with the new look for Slumberworld, thanks Daniel and all the team at Logos Ahead.
Lisa & Brett Worrall
Great Service
Thank you and your crew for the work done. Cheers
Alan
Fast Turnaround
Thanks again for the quick turnaound!! Will be sure to use you guys again!!
John